It is another year of China International Import Expo (CIIE), and "the little leaves" (nickname for volunteers) have come back out of the arena and brought familiar high-quality services. Among them, the warm and thoughtful service of the Little Leaves Leaf of the School of Economics and Finance is still outstanding, and it is not difficult to imagine the hard work behind them. Now, let us get closer to the little leaves and listen to their views on the CIIE, their gains in service, and their expectations for the future of the CIIE.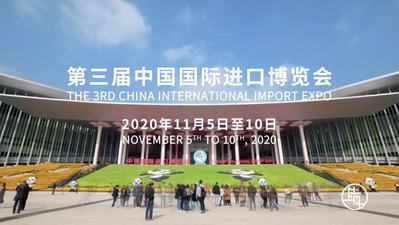 1. Introduction to CIIE
The China International Import Expo (CIIE or CIIE for short), hosted by the Ministry of Commerce of the People's Republic of China and the Shanghai Municipal People's Government, is the world's first large-scale national-level exhibition with the theme of imports. The holding of the Expo is a major measure taken by the Chinese government to firmly support trade liberalization and economic globalization, and actively open markets to the world.It is conducive to promoting countries around the world to strengthen economic and trade exchanges and cooperation, promote global trade and world economic growth, and promote the development of an open world economy.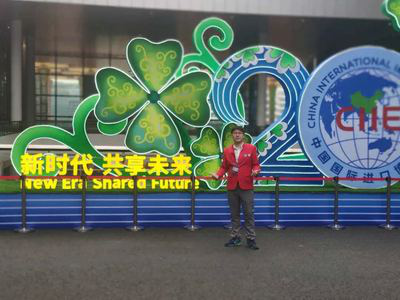 Since 2018, the CIIE has been held three times. Thousands of little leaves silently contribute to the success of each CIIE.
2020 is an extraordinary year. After experiencing the continuous struggle against the COVID-19 pandemic, guests from all over the world finally gathered again for the CIIE.
In times of Covid-19 pandemic, the CIIE relies on the strong support of the country and the joint effort of the society to be held. Let us share this grand event. The smooth progress of the CIIE not only demonstrates China's demeanor as a big country, but also reflects the responsibility of the countless little leaves behind us. After experiencing this CIIE with a special label, this year's little leaves from Shanghai and abroad have a deeper experience and more insights. I hope their beautiful expectations for the future will come true, and let us cheer for the little leaves next year!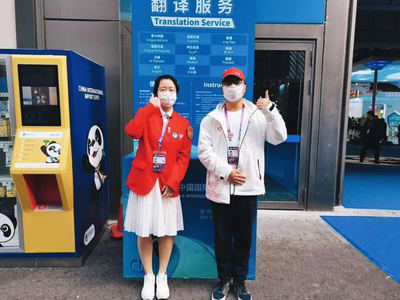 2020 is destined to be an extraordinary year, a year in which all mankind will experience difficulties.
But there is such a group of people,
With a professional attitude, they take up the responsibility of youth and leave a busy back in the CIIE.
They are the small leaves of the CIIE, making the big tree of the CIIE more dense.
The little leaves of Shangwai do their best to overcome difficulties, give full play to their advantages, and serve others.
Let people from different countries and regions gather here to share this event!
Thanks go to SEF little leaves of CIIE 2020!