Chinese team Edward Gaming, EDG fought fiercely in five rounds, beating South Korea's DWG KIA, DK, the top-seeded squad, by a narrow 3-2 to win the 2021 League of Legends World Championship (S11), which was held in Reykjavik (the capital of Iceland), in the wee hours of the night on November 7th, Beijing time.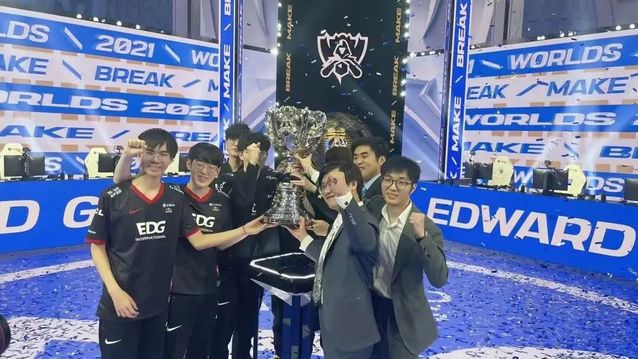 Congratulations to both the EDG team on claiming the 2021 League of Legends World Championship and EDG President Wu Lihua, alumni (2001) majoring in international business management from Shanghai International Studies University!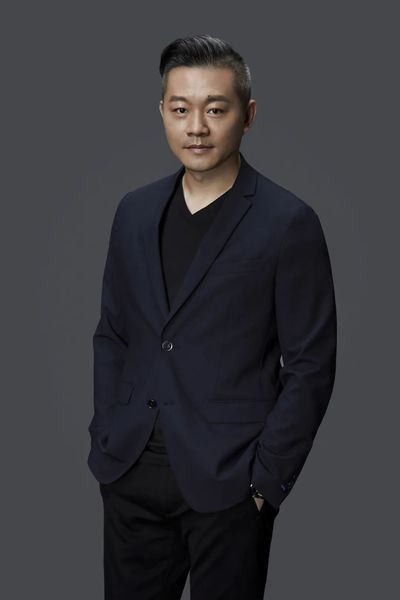 The alumni association and faculty representatives of the School of Economics and Finance visited the EDG club base on November 10 and conducted an exclusive interview with Wu Lihua.
Speaking of EDG's securing the championship flooding the entire network, the co-founder of SuperGen Group as well as the president of EDG club, and alumni (2001) of SISU, Wu Lihua said frankly that he felt calm. At the same time, he also shared his thoughts and precipitation about the e-sports industry behind this feeling.
From "the Library Curator of Reading Room 3" to "EDG President"
For Wu, "studiousness" is his key word at SISU, and he did not fall behind in his lessons during the four years of the undergraduate curriculum. After class, he went straight to the third reading room for self-study, so he was affectionately called "the library curator of Reading Room 3".
After graduation from Shanghai International Studies University in 2001, Wu has successively held important positions in Sony Music, the head of China's five major record companies, and the Chinese office of LVMH that is the world's largest luxury group, constantly tempering himself. He later joined Zhujiang – Hopson Group, responsible for such commercial real estate projects as Mega Mills (Shanghai) and Pearl River Creative Center.
The EDG Club's entry into the Pearl River Creative Center was the starting point for everything. Wu officially positioned the center as an "e-sports industrial park" in 2015, and subsequently, various types of e-sports companies like Snake Club, Panda TV, and Banana Project settled there. As the president of the club, Wu's "Universal E-sports Center" on Lingshi Road has gradually taken shape.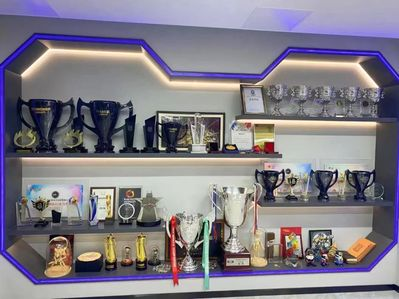 Interdisciplinary Thinking Patterns Brought by
the Cultivation of Fully Developed Talents
Looking back on his career development, Wu said that he was very grateful to be given thinking modes across domains while he was trained as an interdisciplinary talent at SISU, and he has been continually fusing and transferring knowledge learned in different industries from Sony Music to LVMH Group, and then from commercial real estates to e-sports clubs.
As the co-founder and CEO of SuperGen Group, he has still been thinking about how to "combine" resources to build industrial models, such as investing in the commercial real estate market in Minhang District to construct the "Shanghai International New Cultural and Creative E-sports Center", introducing accessory products and derivatives of garage kits by Good Smile Company, and cooperating with Tencent E-sports and Higher Education Press to compile teaching materials about e-sports. Indeed, this interdisciplinary thinking pattern has equipped him with unlimited imagination and creativity.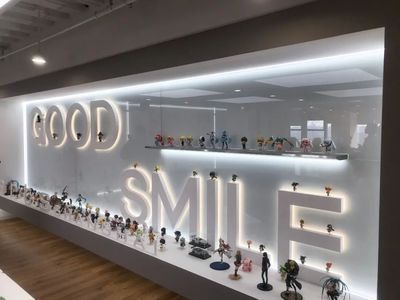 E-sports: A "Language" Without Borders
Recalling the course of foreign relations at SISU, Wu was impressed by the first sentence of the teacher's beginning of the class — "Foreign affairs are no trivial matters, everything must be paid attention to". Wu believes in a more and more complex international situation today that we should look at the e-sports industry with great minds: a "global vision". Regarding the "Class of Chinese Alone" debate, he supposes that the team ought to be capable of attracting the best talents from diverse countries and using Chinese as the communication language within the team, symbolizing an output of Chinese culture, if it is to become a world-class one; therefore, the introduction of outstanding players from North America and Europe is also being considered in order to improve the league system.
In addition, Wu indicates that the future goal of SuperGen Group is to build a global e-sports center, for e-sports is a "language" without borders. The realization of this aim requires the participation and promotion of a large number of fully developed talents who love e-sports and are good at foreign languages as well.
Passing on the "Chivalry Spirit" of EDG
Wu dismantled the EDG club brand into the chivalry spirit of "justice, bravery, loneliness, struggle, and counterattack" in 2018. This time, Wu regarded the attention of all walks of life after EDG's winning the championship as a kind of love, so he was determined to give these flows and love back to the society to help the disadvantaged.
Wu expects that competitive e-sports has events at its core, which can evoke positive energy in people's hearts just like traditional sports. From never being well received, to not fearing difficulties, even working hard, and then surpassing oneself and standing on the stage to win the game, the spiritual core of positive energy conveyed by the competition content is contagious to anyone. It is this sort of positive energy that calls people's emotional consensus, and leads to the energy gathering effect of contemporary e-sports industry.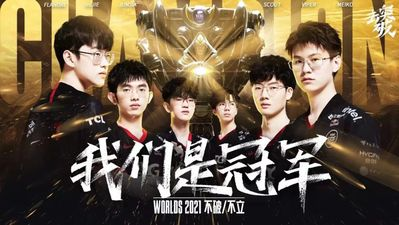 During the interview, Wu always emphasized the word "responsibility". He held the firm belief that whether it was himself or the EDG club, responsibility would never be ignored for the game and the e-sports industry, and that more possibilities for e-sports would be explored in an indomitable fashion.